Immerse Yourself In A New World With Virtual Reality Rooms Sydney
By: Charlie Writes, ellaslist explorer
Mention Virtual Reality (VR) to your kids and trust me when I say, you're in for some serious brownie points.
My tribe and I – for this activity just my ten year old daughter, eight year old son and me, their ridiculously youthful mum 😉 – headed into our beloved city to road test the newly opened Virtual Reality Rooms.
Located in the heart of Pretty City Sydney's CBD and, from a parent's perspective, perfectly placed above the very cool hole in the wall café Part One Espresso; these guys have secured and converted a neat little spot for Sydneysiders to immerse themselves in their very special brand of virtual reality: six rooms with space for up to 36 people to play one of their two games.
A Whole New World
My tribe are relatively young so we opted for the Cosmos experience – side note, I would say listen to their age recommendations and keep this activity in mind for your over nines, not because it's scary, but because it requires a degree of problem solving you want the kids to be on par with, for everyone playing to fully enjoy it.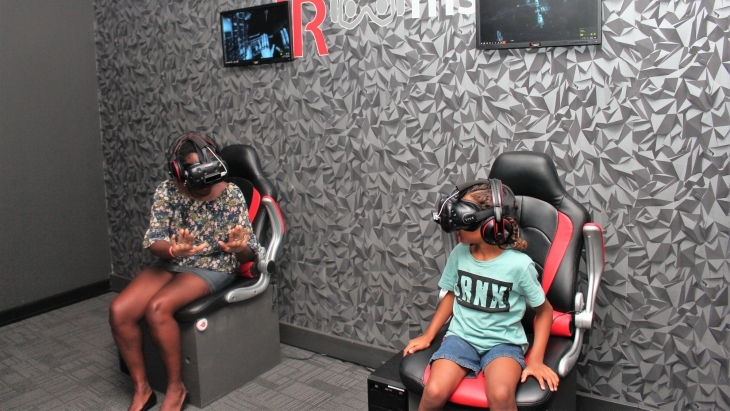 With Cosmos we basically stepped inside a video game – heaven for kids and actually really good fun for us adults. It's a team building exercise at heart, in the form of a crew on a mission to save their space station with only 60 minutes of oxygen.
First we watched the instructional video for tips on how to move through the game and operate our virtual space suits, then we sat down and got kitted out with headgear and headphones and waited for our cue from the lovely Michael at Mission Control.
The beauty of Cosmos is that it's basically rooms within rooms; each one requiring a set of decoded and completed tasks before the team can advance to the next one – which meant the three of us had to work together and help each other, and it was a fascinating dynamic to be a part of as their mother.
Defying Gravity
We loved how real it all felt, I actually came out and asked if the chairs move because at times in there I literally felt like I was walking on the moon…. Weeeeellll… let's say stumbling on the moon!
With our one adult to two kids ratio I can tell you we required a comical amount of support from Mission Control, but it was given in abundance and so our experience was good fun and across the board enjoyable. I was buzzing for the kids when they figured the next puzzle piece out and equally happy when I – computer game novice extraordinaire – managed not to be the weakest link slowing the team down…
*insert painting nails emoji, insert crown emoji*
School Holiday Adventure
This place is a great little save to have in your back pocket; for birthday parties in the fast approaching cooler months, school holiday cabin fever aversion tactics, spontaneous days out in the city, and even just for the big kids among us – catered to here as corporates and parents.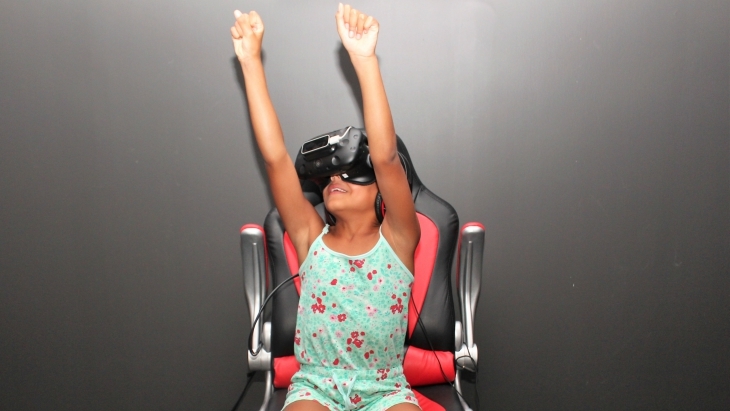 The games take one hour and there is also one other called Mind Horror, for players 15 years old and over – a detective kidnap mystery that really appealed to me, so next time I go back I may well be kid-free!!
The Details
Address: 484 Kent Street on the corner of Bathurst street, right next to The Belvedere Hotel.
Cost: From $49pp
Birthday parties: Yes, take a look at their packages here.
For more: See the website
Use #PrettyCitySydney if you'd like to share your adventures with Charlie
And tell them Ellaslist sent you!
Next Stop: Vivid…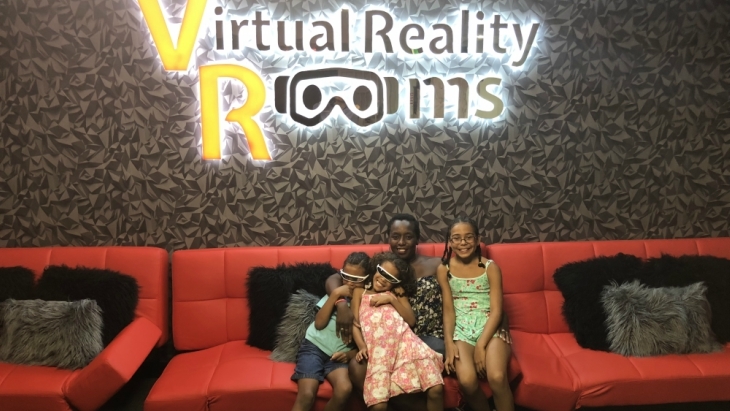 It gives me great joy to tell you that this article was #CharlieWritesPublished
by Ellas List x
#CharlieWritesEllaasListExplorer